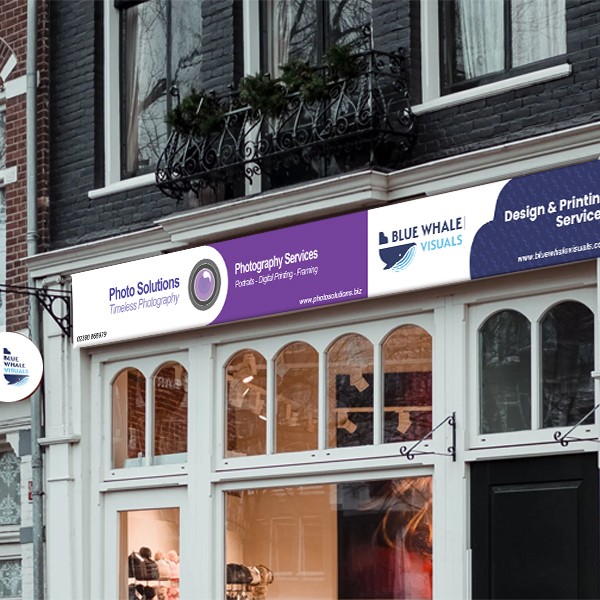 Shop Sign
Our composite aluminium panels are precision cut to size and laminated. We can produce bespoke sizes, so contact us with your needed size and we will come back to you with a quote. Our signs are ideal for use as store fronts or advertising.
Our largest standard size is 1200 x 2400mm (4ft x 8ft). This is biggest size of panel that will fit on our printing table
We can print so accurately that a second sheet can be printed that will match perfectly the first panel if butted together.
If you want a wider or taller sign than our standard sizes then we are pleased to quote as your sign can be created by butting together as many pieces as necessary to create your sign
Want a one-piece sign? Choose a size no more than 1.2m x 2.4m
To view an instant online quote or order online simply chose your requirements below. Contact our team if you can't find what you're looking for.
Buying Options
How would you like to design your Shop Sign?
We Design for You
Our Graphic Design Service
Creating the perfect design for your printed products can feel a little daunting. If you don't have the skills in-house to develop your designs, our talented team at Blue Whale Visuals are here to help. We produce impactful designs for all types of businesses, for every kind of printed product, from Leaflets and Business Cards, to Banners and Signage, and much more.
Call our team on 02380 868 979 or email us at bluewhalegraphics@hotmail.com and we'll be happy to discuss your graphic design requirements, and help you to get your business message across to your customers.